Suffering Seal Event!!
Hurry lets save the Seal
Every once in a while you will see this event pop up and it can be a challenging one. You will have to find the Seal Ball each day for 7 days in order to get the Seal sidekick, but dont worry your team can usually lend a hand when finding them.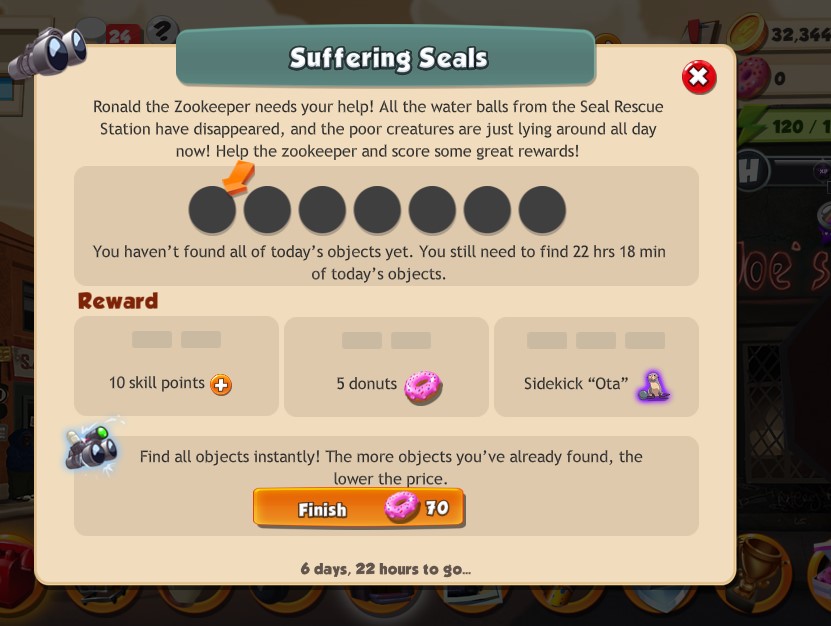 This is your ball tracker, it will let you know each day if you have found the ball. Did you miss a ball?? That is ok, with a few donuts we will find it for you.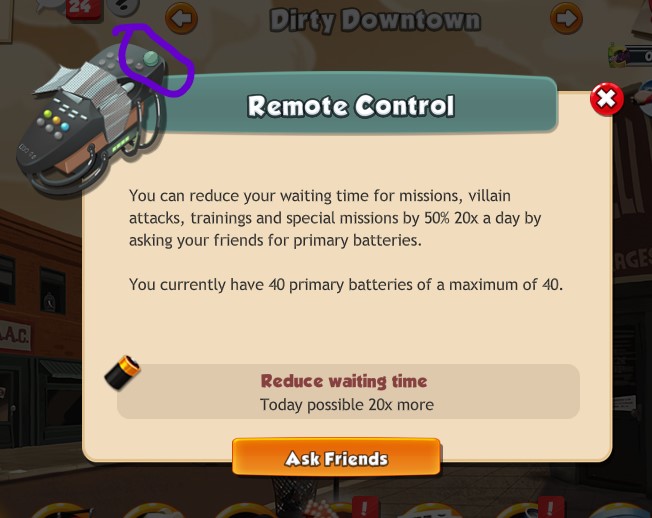 The ball is a small teal circle hidden ANYWHERE in the game. If you need help finding it many hero's will lend a hand.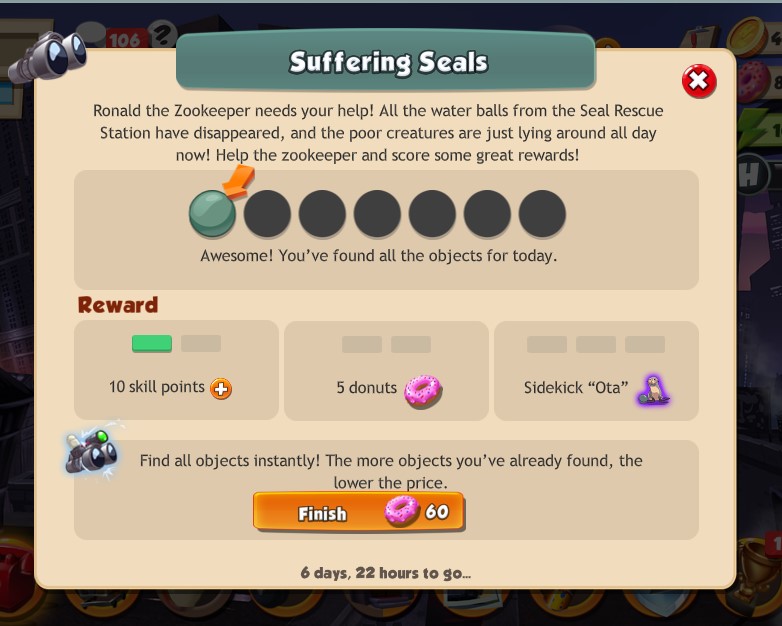 Once you found the ball it will show up in the given day and you can go about the day like it never existed.
Once you collect all the days you can collect your prize.
Balls Collected:
2- 10 skill points
4- 5 donuts
7- Ota Sidekick